Key Information
County Recorders:
Michael Foley (VC60)
National Scheme Organisers:
Peter Sutton and Björn Beckmann
old
NW Resources and Publications
---
Checklists
Books
Survey Reports
Andrew Hankinson (Lancs WT)
Webinars/YouTube Channel
---
Grasshoppers & Crickets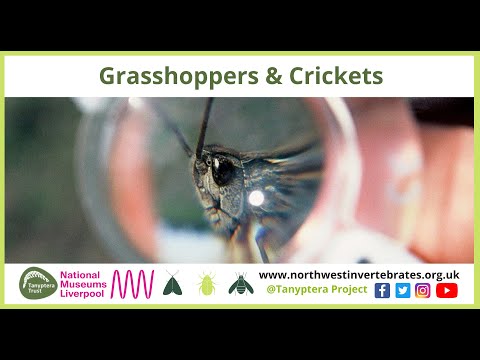 Björn Beckmann gives an introduction to the species of Britain and Ireland, covering identification of the commonest species by sight and sound, and a look at their biology and ecology. He also talks about the Grasshopper Recording Scheme, and how your records help research and conservation. Includes a question and answer session.